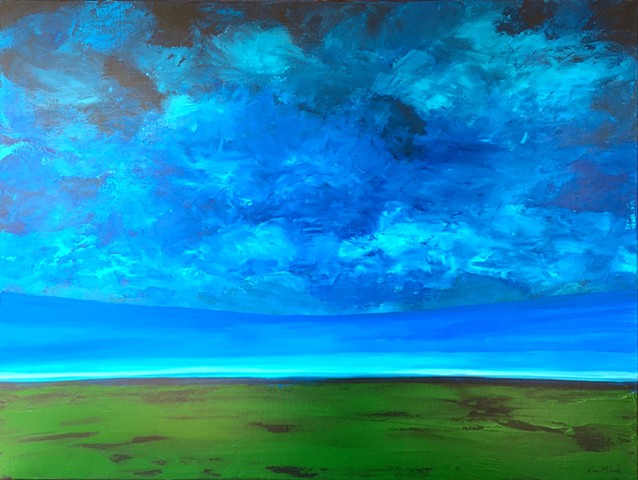 Eva Glock || Texas Painter and Nature Lover || Exploring Color and Light
Hello, I'm Eva. Welcome!
Here, I share a selection of my work. I live in Texas with my husband and son, and our inspiring surroundings always encourage me to paint. /// My painting 'Spring Winds' was recently on display in the Chief Mission Residence Exhibition in Dar Es Salaam, Tanzania with the U.S. Department of State's Art in Embassies Program. My work has also been on display at Austin City Hall in Austin, Tx. I've won awards in juried competitions, and my work has been published in Southwest Arts Magazine.
Statement: I pull from a regional diction which reflects both where I am from and my broader experience. I grew up seeking, drawing, and exploring within the Texas Hill Country. In college, I studied behavioral science and mutli-disciplinary fine arts which suited my need for reflection, making, and context. As my work has developed, I've learned to embrace and trust applied observation. I draw inspiration from spending time outdoors and absorbing the rhythms of nature. Representational and recurring themes in my paintings include horizon lines and the architecture of nature.
Style: Expressive use of color and form are hallmarks of my work as I attempt to translate my view of the landscapes I encounter into serene moments frozen in time.
Process: The paintings are built up with layers and layers of paint to add texture, depth, and movement. Color and contrast are an important dynamic in the work. I start out with a subject in mind, but I then respond to the process and allow the painting to develop beyond a preconceived idea.